Built to support Australian awards
2c9 Award Interpretation has been designed to support modern awards as set by Fair Work Australia. Our product automatically interprets the clauses and pay conditions of all modern awards. And because it's fully automated, you can be sure our award interpretation engine is always up to date. It's accurate and reliable, and it's ready to use in your business now.
Pay multiple awards at once
When working across multiple assignments, your people are typically paid different award conditions. 2c9 Award Interpretation ensures you can easily and accurately pay people under multiple awards in the same pay cycle. We simplify the entire process, saving you time and giving you peace of mind.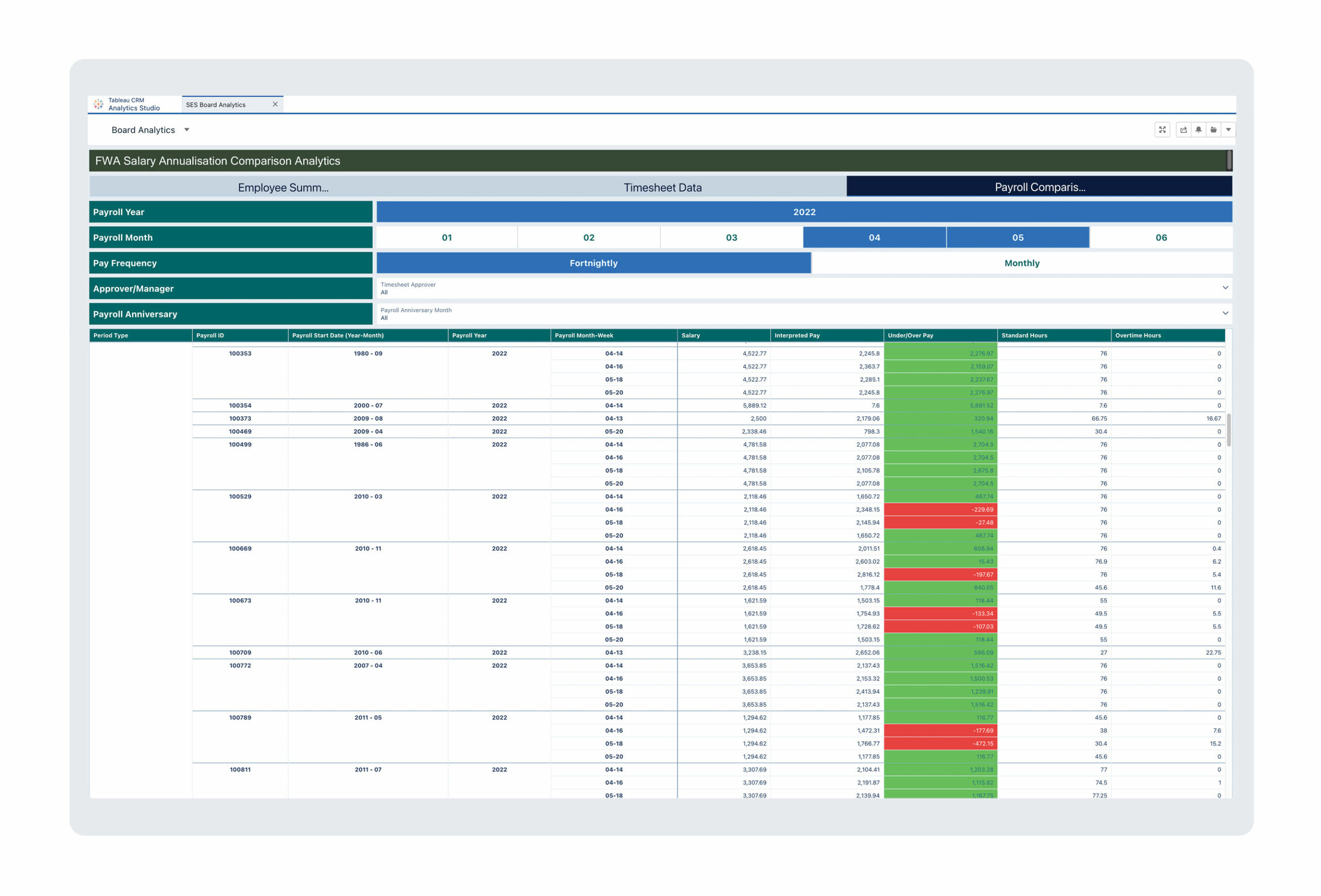 Automates compliance: salary annualisation obligations
We support you in fulfilling your salary annualisation obligations, as set by Fair Work Australia. Our product automatically compares how much your people are to be paid under the applicable modern award with how much they are actually paid, so you can see if there's a discrepancy and action accordingly. In a single solution, you can ensure your people are paid fairly and accurately – all while reducing risk to your business. It's just one of the ways we automate compliance.
Meet minimum pay rate requirements
Let us save you time by taking the manual work out of paying your people. Our product allows you to set the interpretation level and automatically find and assign the correct pay rate. It calculates multiple pay rates and includes annual rate changes. You'll never have to remember individual pay rates again.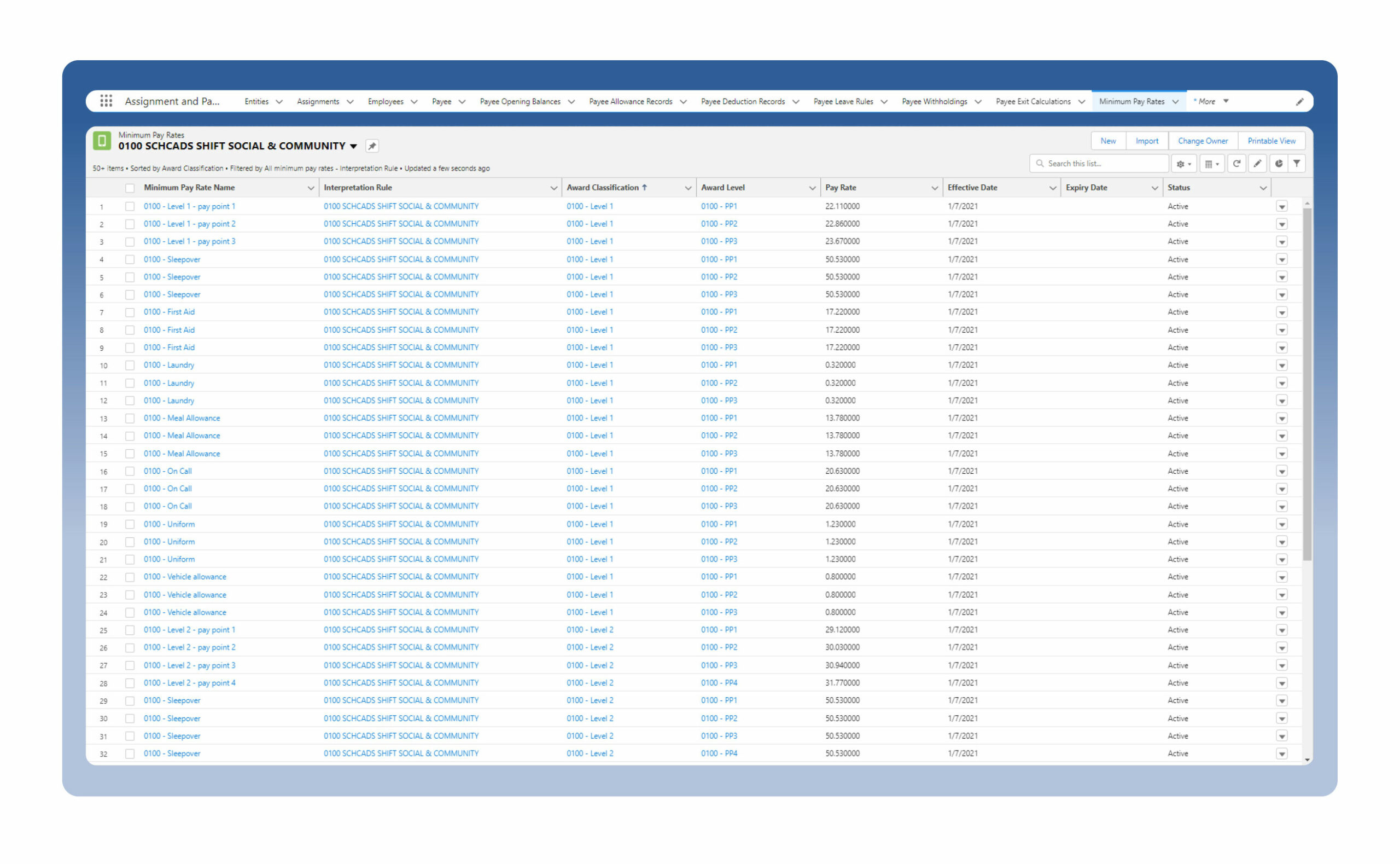 Flexible configuration to suit your needs
Our products can be fully customised to meet your needs and support more than just Australian award conditions. 
2c9 Award Interpretation can be easily configured to handle custom agreements, EBAs and international awards. We can manage the simplest award conditions through to the most complex. 
Here's a snapshot of the various customised rule types we can support.